The Architectural Digest, March 1991, featured Robert Phillips' original creations designed and built for a new home in Racine, Wisconsin.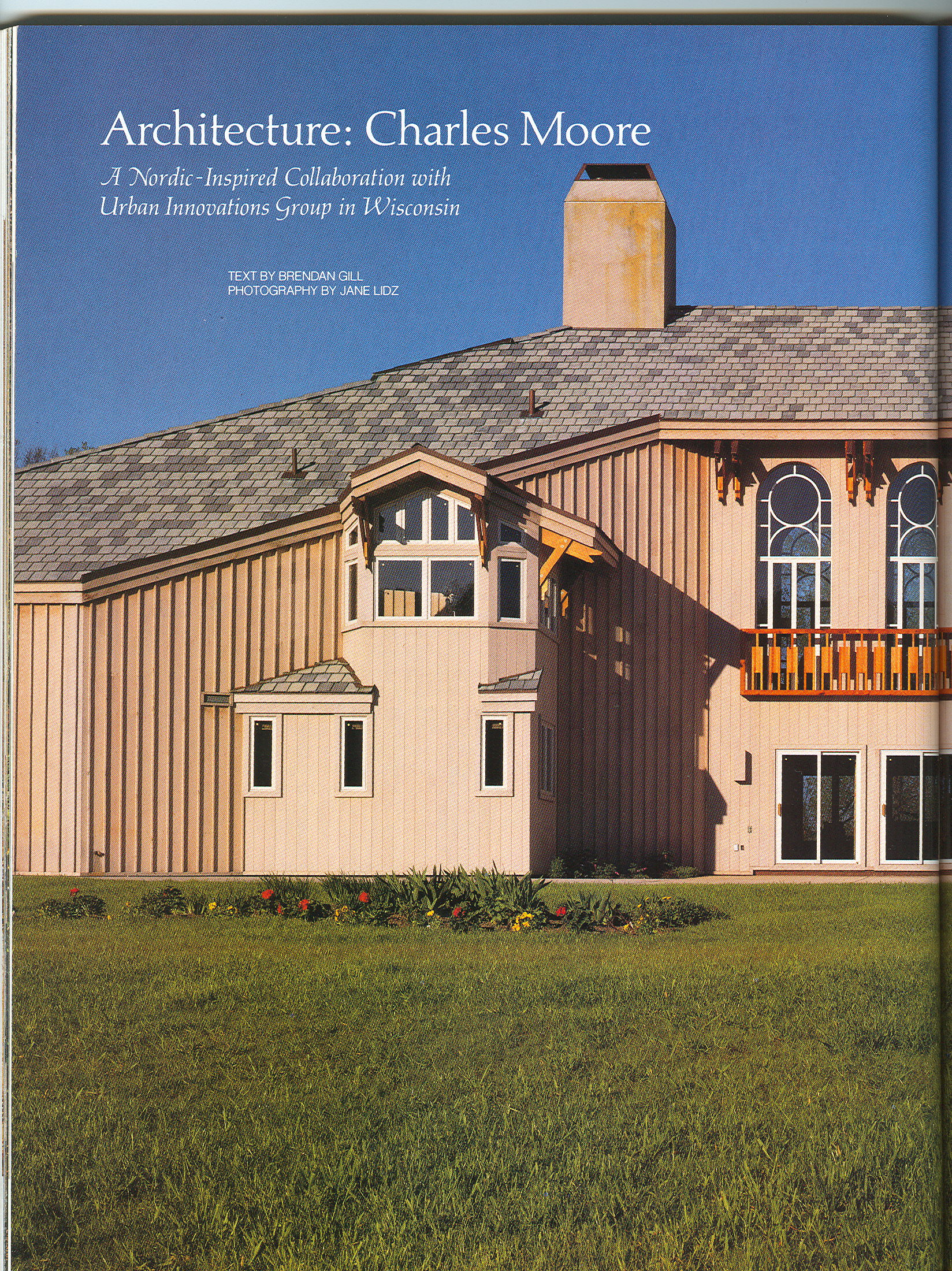 The house featured in this article was designed by the architect Charles Moore for the Johnson family.
Enter content here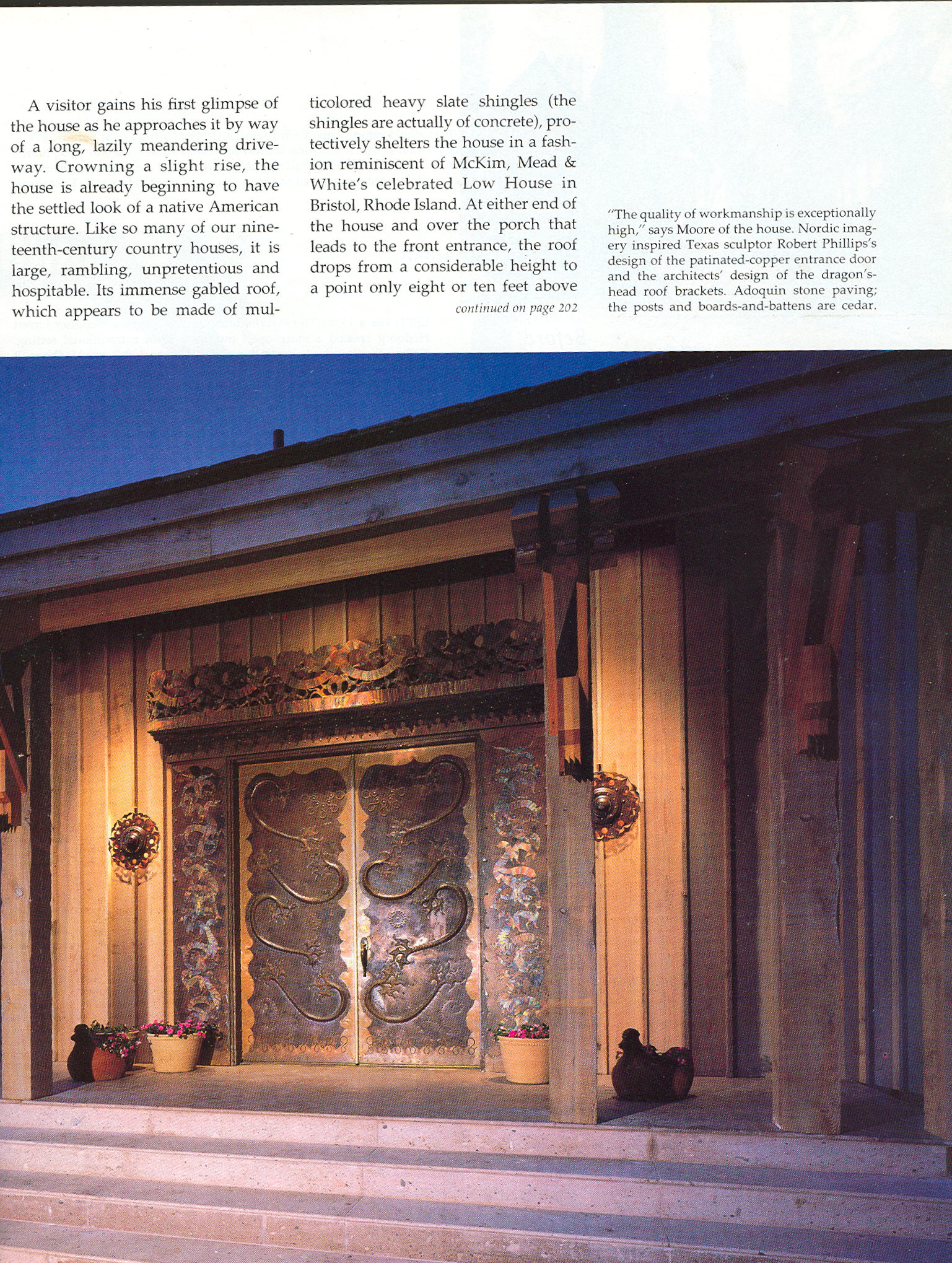 "The quality of workmanship is exceptionally high," says Moore of the house. Nordic imagery inspired Texas sculptor Robert Phillips' design of the patinated-copper entrance door." p.149 "Further hints of a romantic Viking past are to be found in the double leaves of the front door, whose entire surface is covered with a design in iridescent hammered copper by the Texan sculptor Robert Phillips." p.202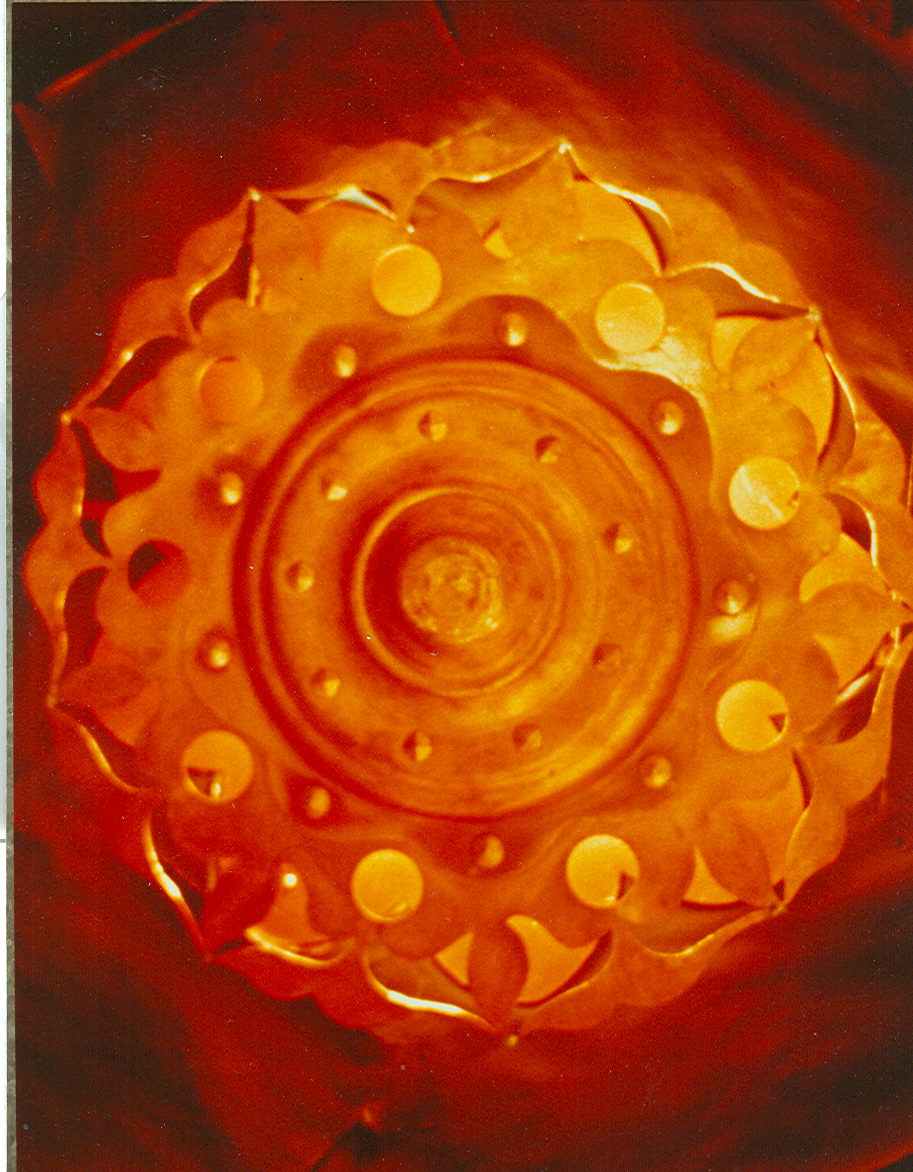 A shop photograph of the light sconce before shipment and installation. Robert created the sconce by a process known as metal spinning.