The architect Charles Moore commissioned Robert to design a special project for his own home, an outer gate to his courtyard and residence.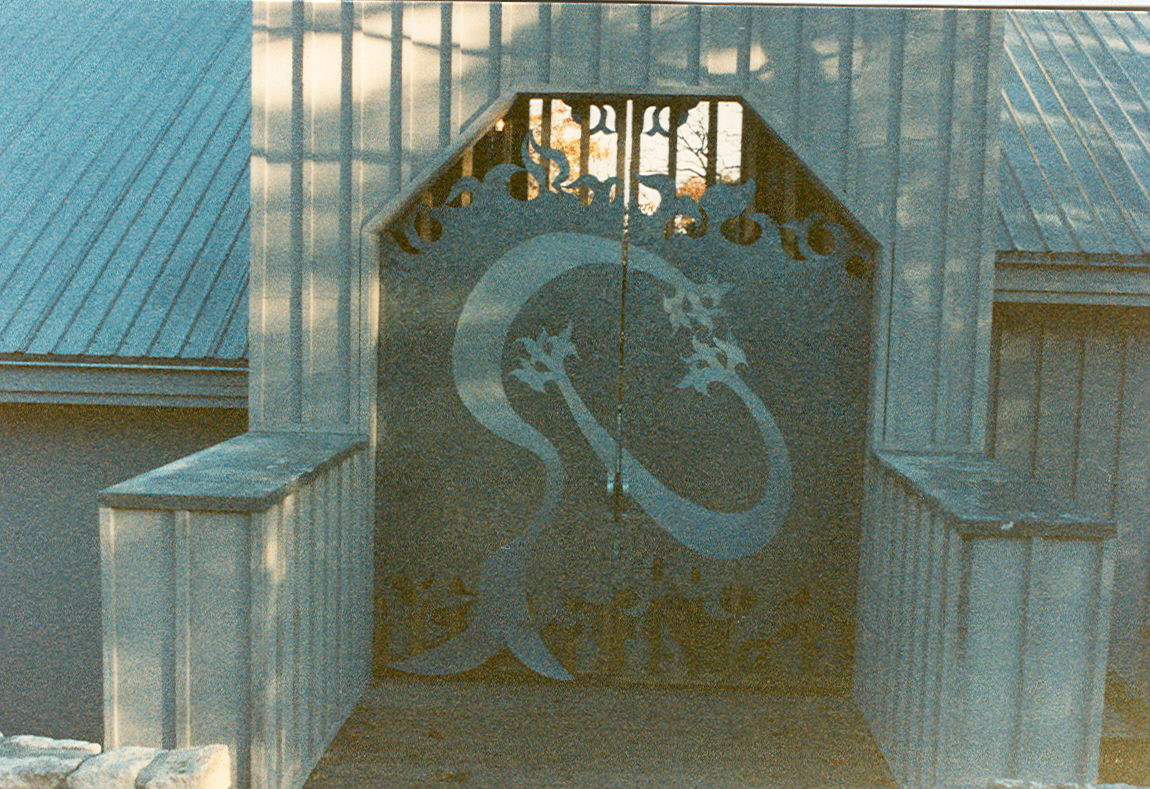 Outside of gate
Detail on inside of gate
Metal sculptures for office window designed to draw eye inward and block distractions outside window.











Robert was commissioned to design a medal studio for an artist. The studio was designed to make a statement but also to be easy to care for (cleaned with a water hose.)
Front of artist's studio





Robert was commissioned to build a house with specialty metal detailing some of which is portrayed here.
Roof detail



As previously described in the Recognitions and Awards section of this web site, Robert designed metal panels for a gazebo on Austin's Town Lake. The picture to the right shows the construction of one of the panels used in the gazebo. The picture illustrates the smaller pieces that were plug welded to the back to hold the metal sculpture pieces together.




Metal cupola for Forest Garden office designed in three pieces then transported to the roof using a crane.











Robert has designed Gable ornaments, finials and other metal work pieces for many residences, some of which are included herein.
Gable ornament on front of new house
Gable ornament on Southwestern style house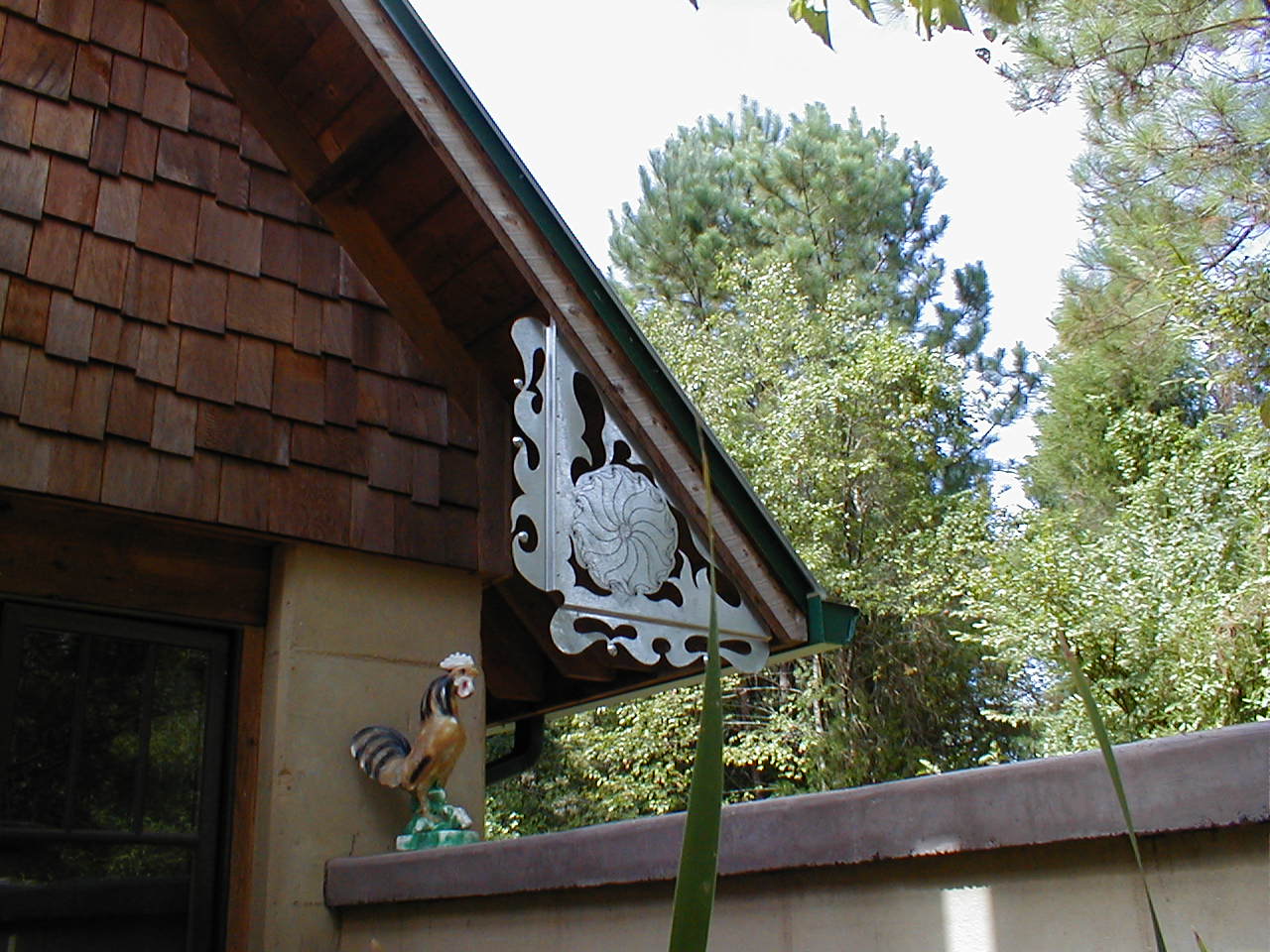 Metal detail on same house
Gable ornament on Forest Garden office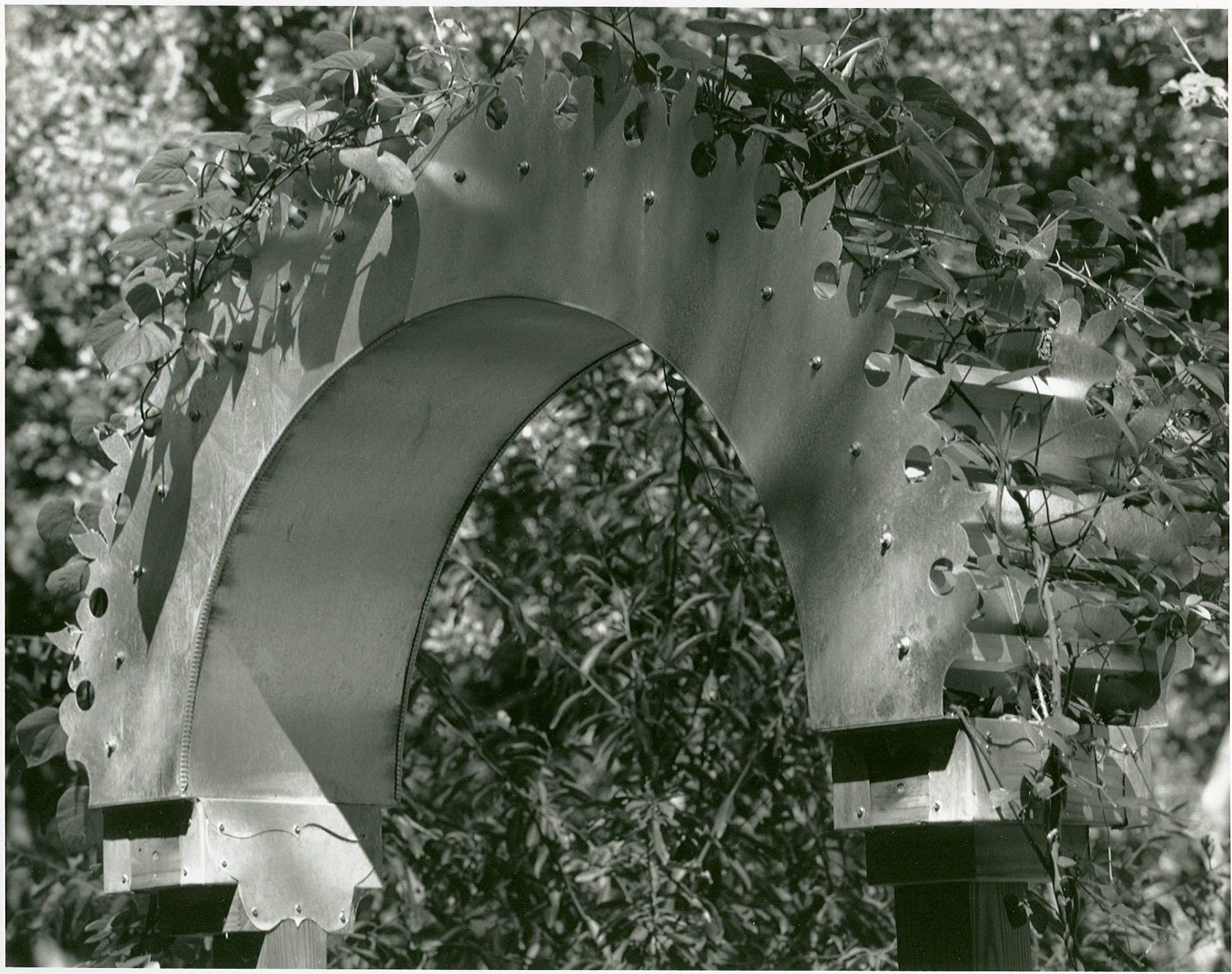 Fanciful metal archway for gate
Widow's walk
Some metal detailing as aesthetic qualities to a building as well as performing practical functions such as anchoring joints to columns. Some examples follow.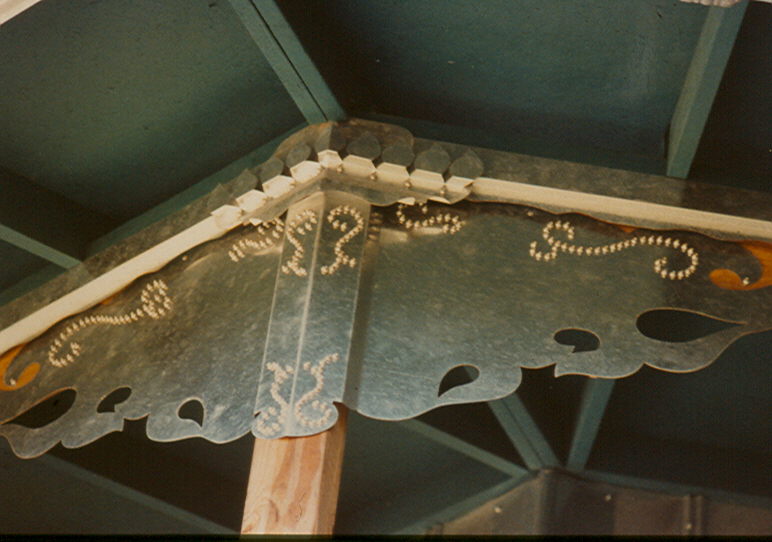 Note headdress of "Wind Spirit"